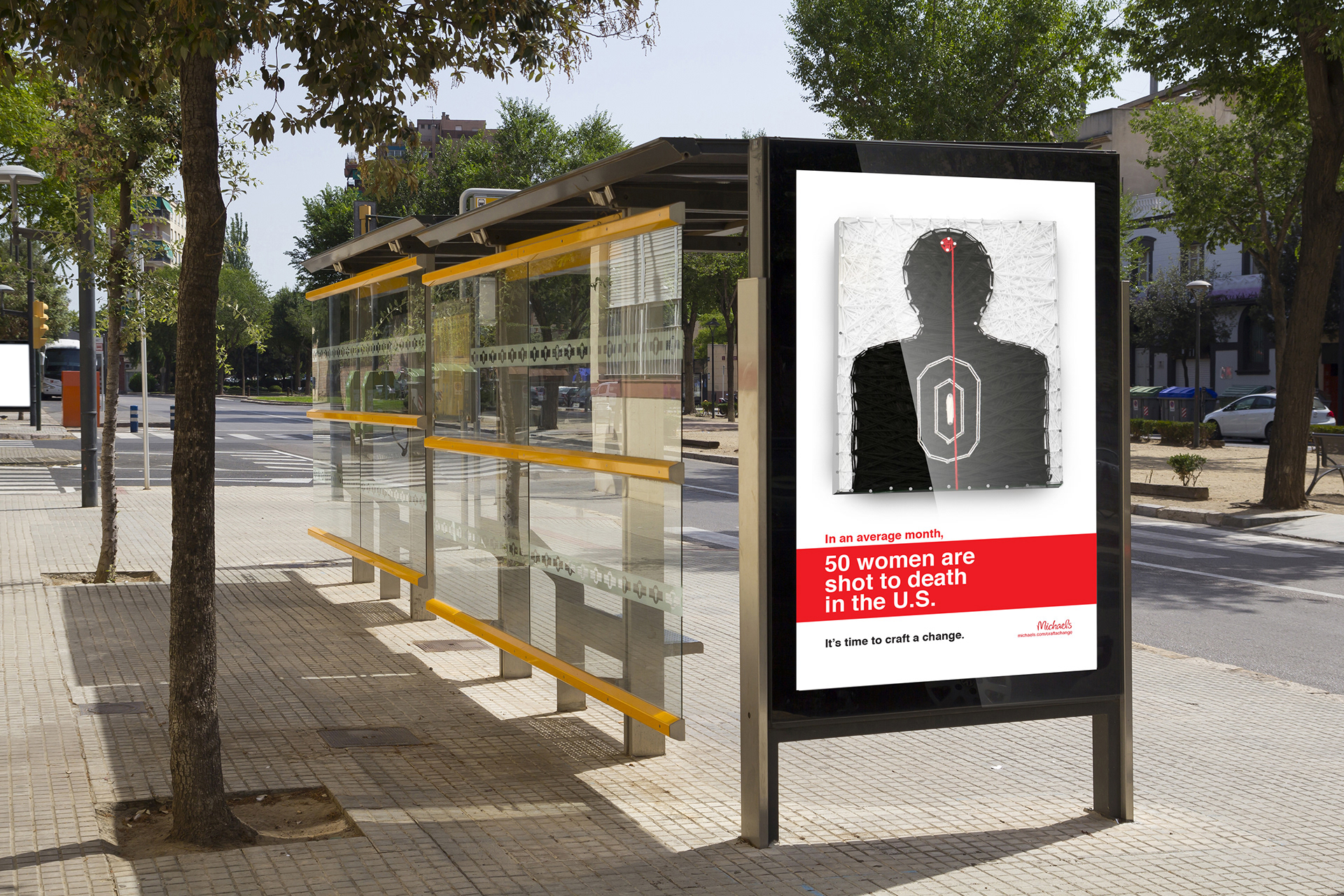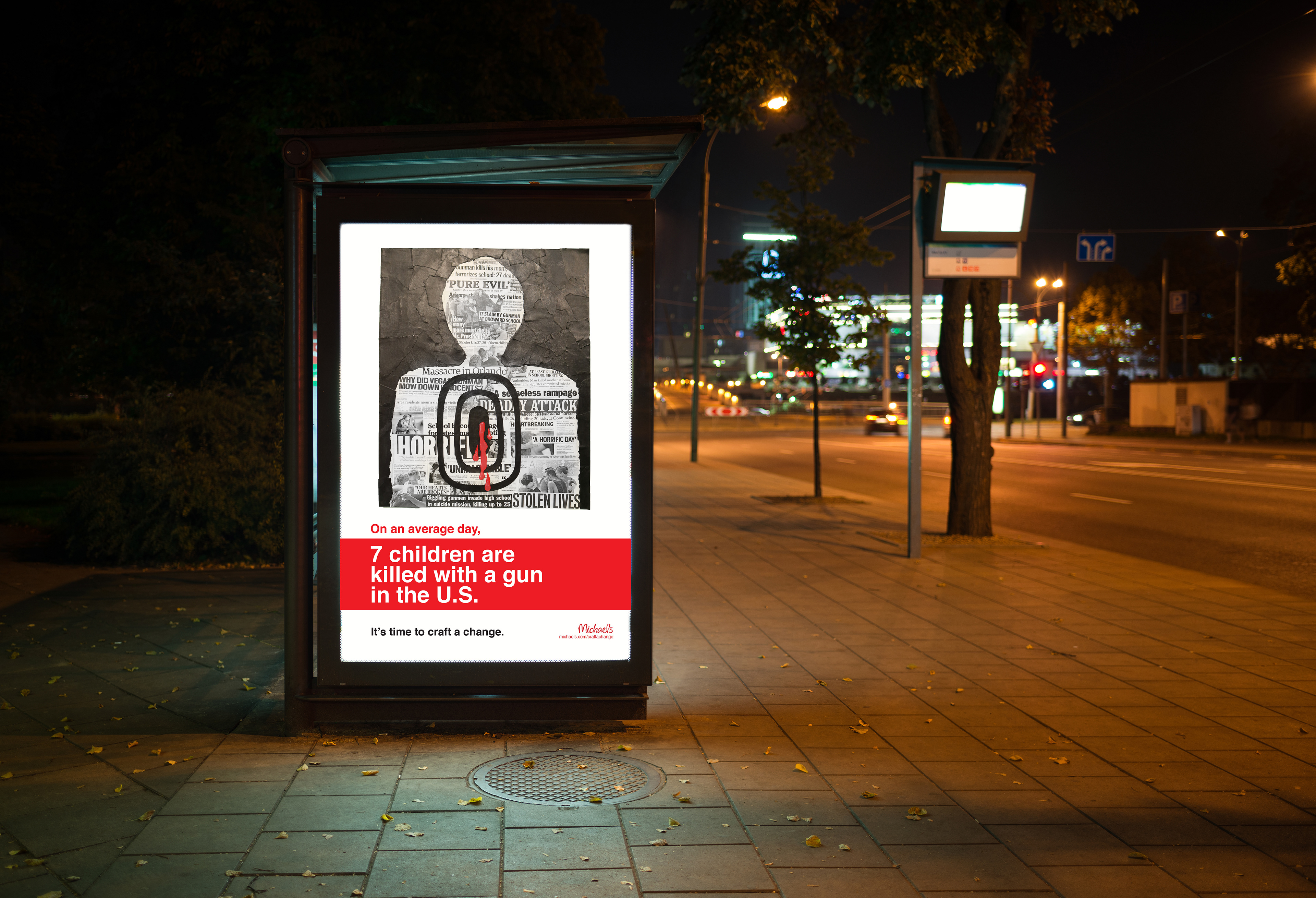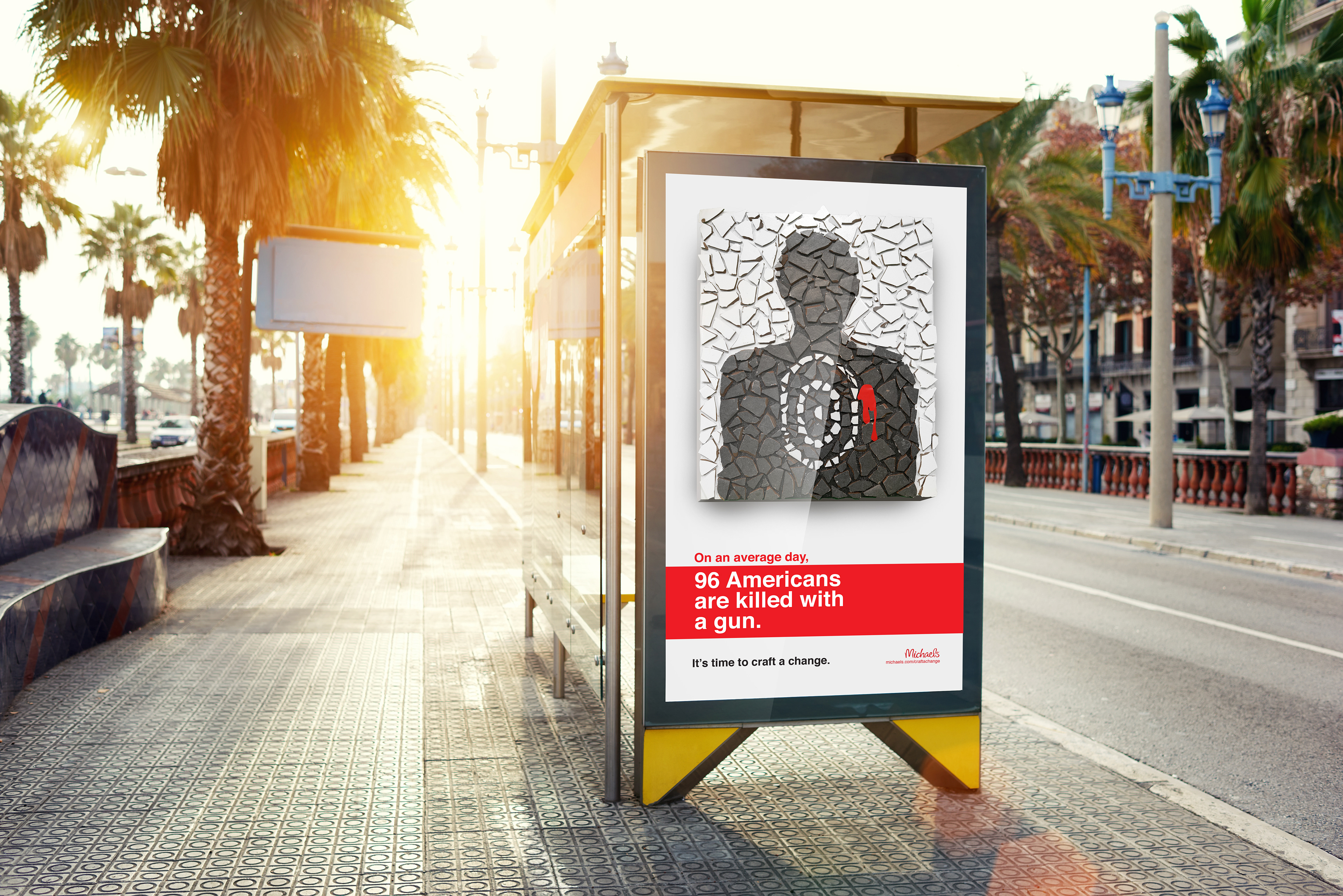 Original, handmade artwork– made out of materials purchased from Michaels– that would be displayed in bus stop ads.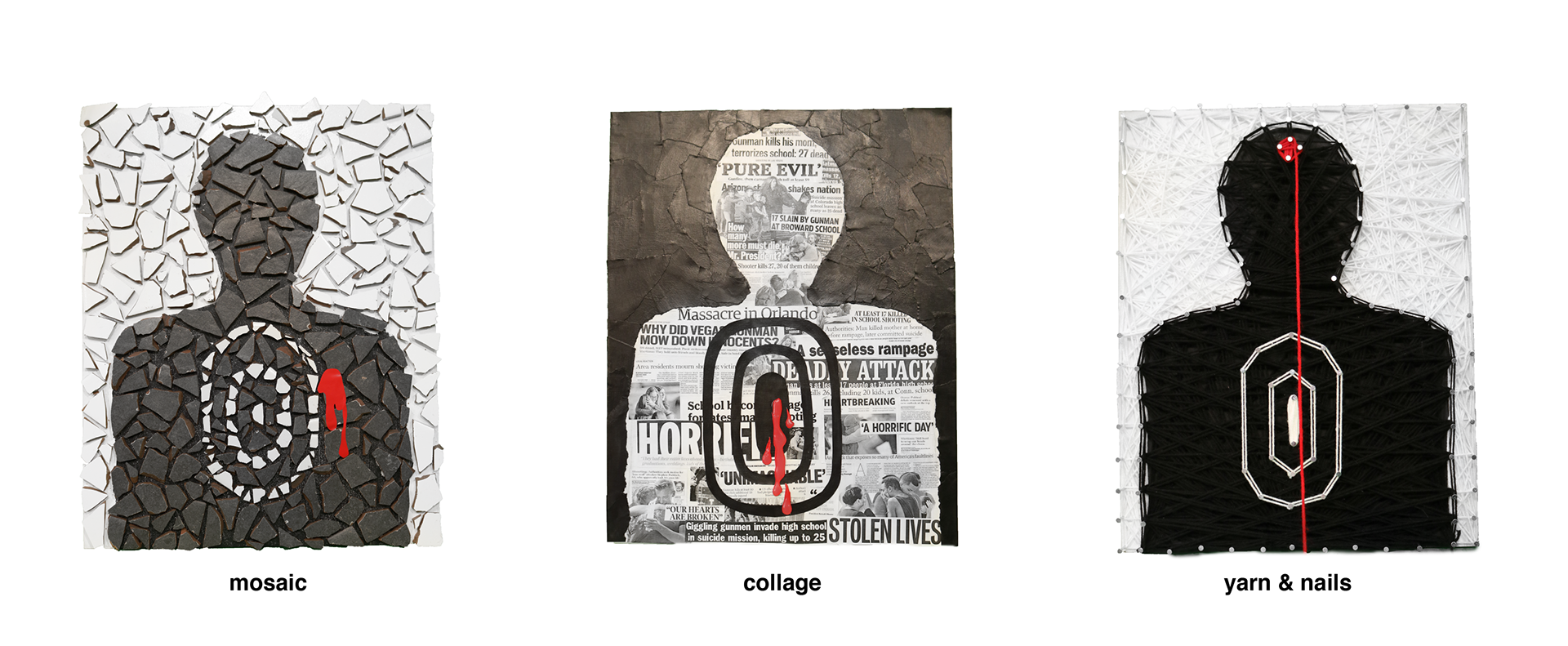 This snapchat/Instagram ad would play between stories as sponsored content. Swiping up takes you to a webpage that allows you to visit the Michaels website and read about their stance on the issue.
Michaels will host sign making stations before and during events such as March for Our Lives where it will hand out free supplies for people who post using the Michaels hashtag: #CraftingChange.

AD + CW: Gabby Grubb and Eric Sedeño
Student Work